Granite Bay Ca preschools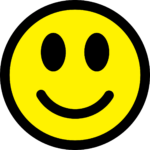 Granite Bay Ca preschools 95746


I cannot say enough good things about our experience at Step by Step, Paso a Paso. The level of thought and care and love put into the school was evident from the first time I visited for the tour. The school day has a wonderful mixture of structure and free play, active time, and quiet time. The children explore letters and colors and numbers and other concepts at a pace that is good for each child. And, while the curriculum is engaging and fun, the school is also so much more. The teachers focus on the "whole child," paying specific attention to the social and emotional growth of the kids. A guiding principle of the school is kindness. To this end, the teachers give kids the space to sort out conflict where they are able to – building social skills – and step in when kids need assistance and reminders about how to be kind and take care of themselves and others.
The school has creative ways to support the emotional growth of the kids. For example, after checking with all the parents, Melissa adopted a dog (Butter) last year and would bring him into school regularly. Through this experience, the kids learned about how to respect and take care of animals – another opportunity to talk about kindness. My son was afraid of dogs before Butter arrived, and he now likes dogs and knows how to keep himself, others and the dog safe.
In addition to being with Butter, my son's favorite activities include dance class, art projects, outside play, face painting, sharing time, and reading stories. And, if I have any concerns or questions about the school day, the teachers are very responsive. Melissa (Director) is super accessible and texts or calls with updates if my son is having a tough day.
In sum, this is a place that takes pride in really knowing and caring about each child. For example, in the beginning of the year when my son was getting adjusted to the school and was a little sad, the teachers asked him if he wanted to write mommy a letter. So they took the time to write a letter together and then texted it to me so that he felt heard. At the end of the year conference my husband and I sat down with Melissa and talked about the year and areas of growth and areas for continued development. It was so reassuring to talk with someone who had very specific observations about our son that spanned months. Her suggestions really resonated with us and underscored the level of attention each child receives at the school.
So, it is with great appreciation that I say a big thank you to Melissa and all the teachers at Step by Step, Paso a Paso for everything you do for these kids and for the community you have built. I highly recommend this school to anyone looking for a Spanish immersion preschool!
~Anna Coldham
Granite Bay Ca preschools 95746 Roseville